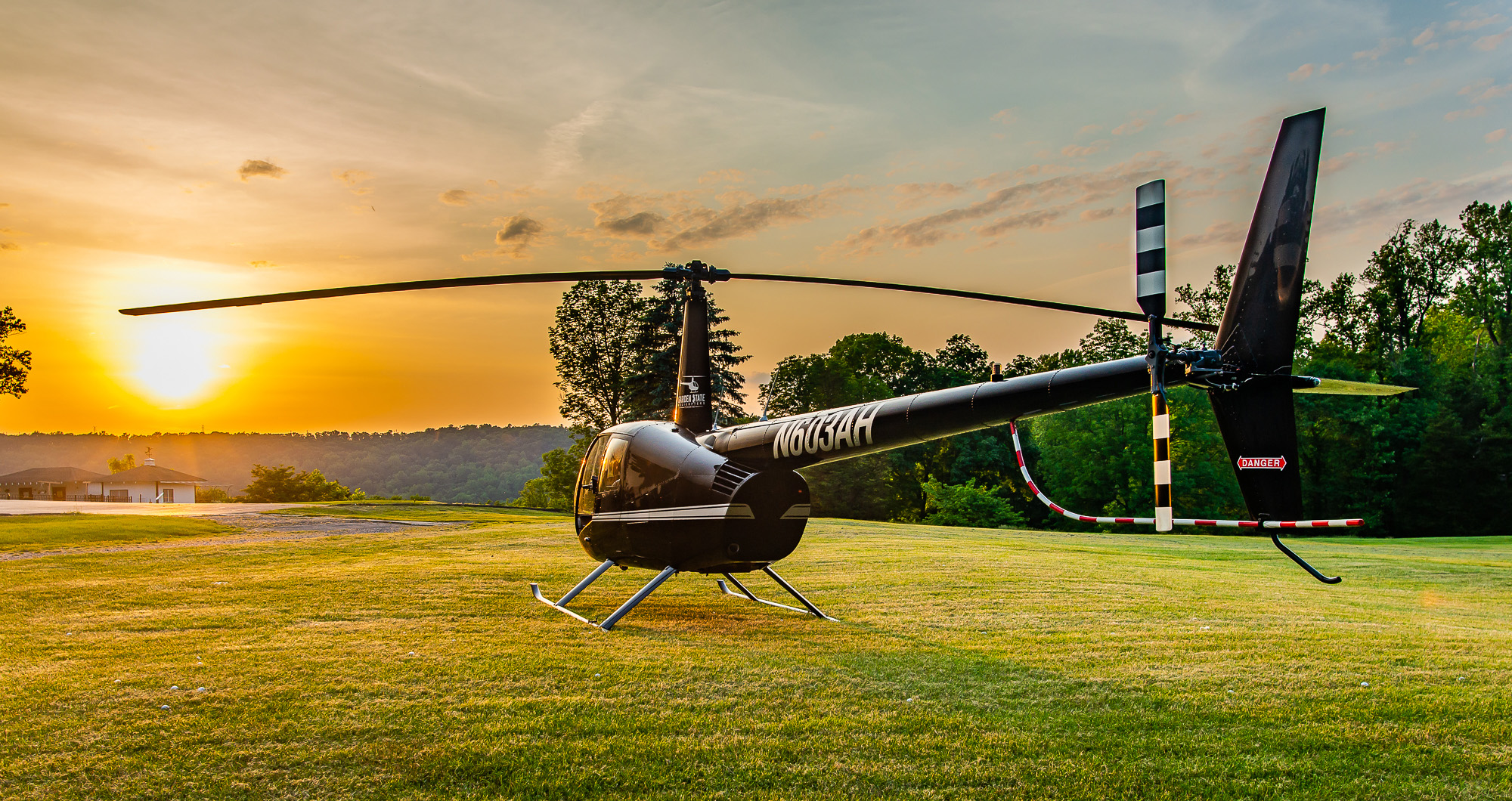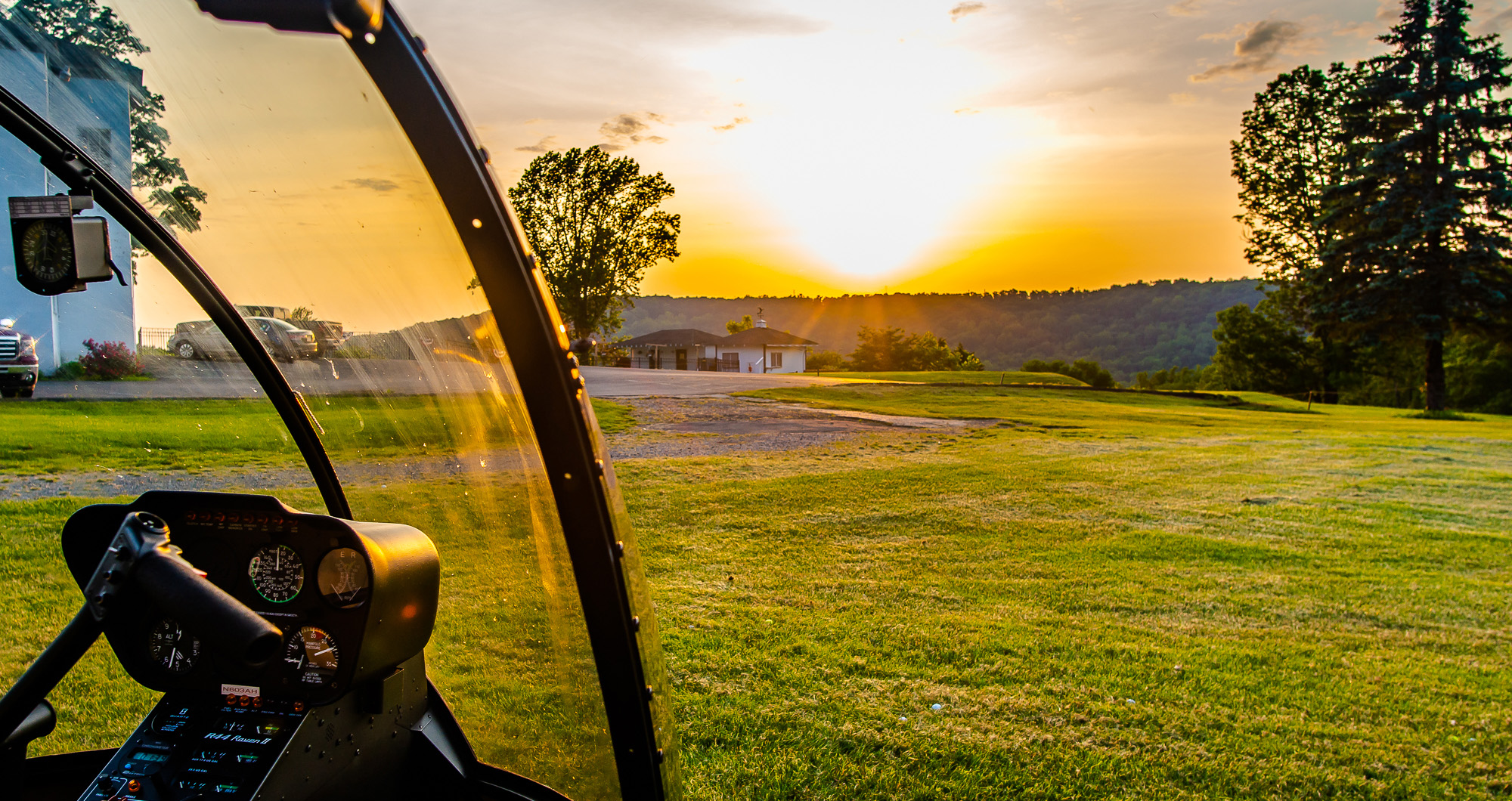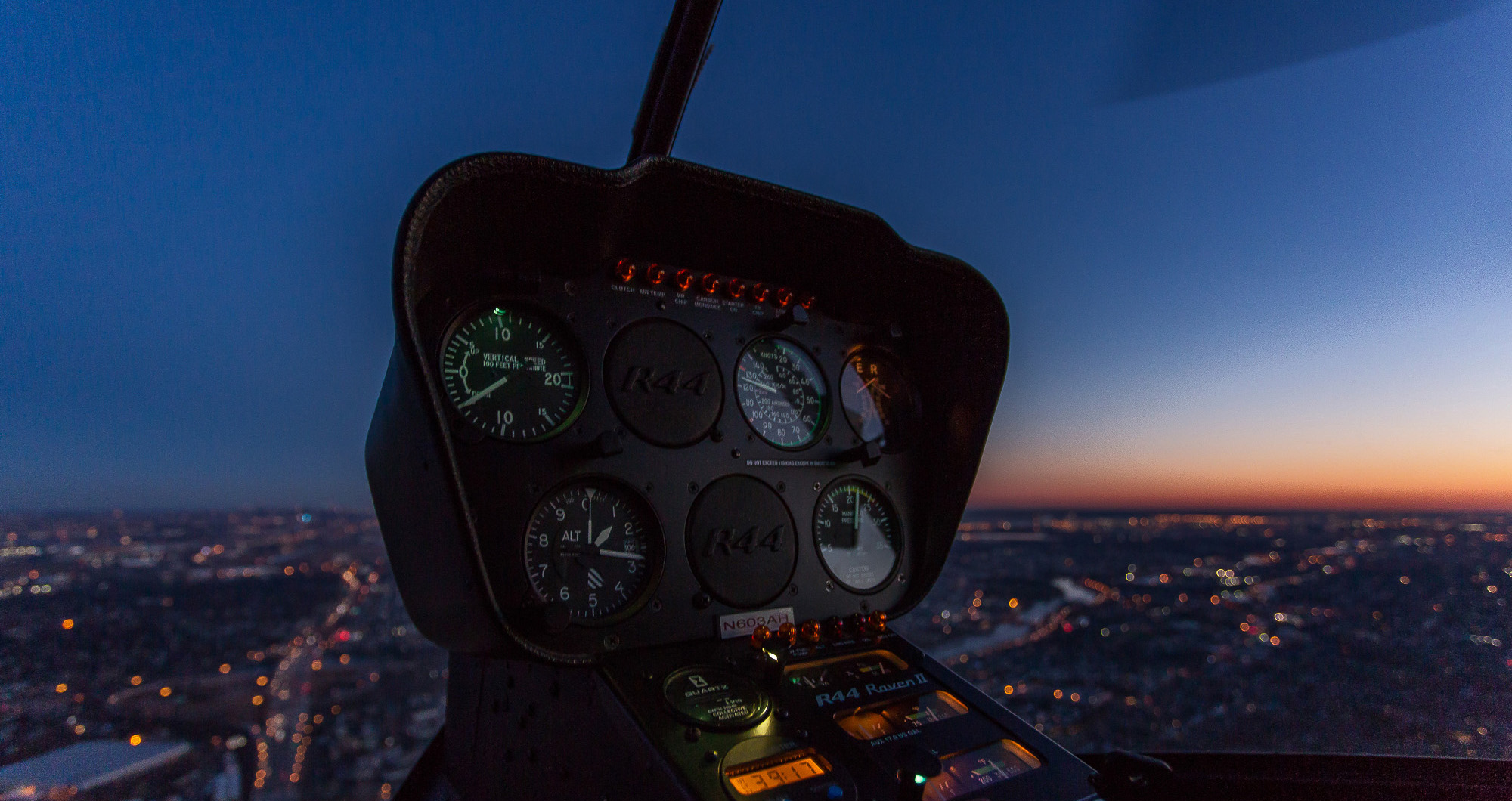 Welcome to Garden State Helicopters!
Garden State Helicopters is the tri-state area's premiere helicopter flight school, conveniently located at the Lincoln Park Airport in North Jersey and a 35min drive away from New York City. Strategically located to provide students with the opportunity to focus on developing fundamental piloting skills, and in close proximity of complex airspace to become comfortable with radio communication in controlled airspace. We strive to create the perfect environment to provide students with the individual attention necessary to develop the ideal skills to become a superior pilot!
Tours & Photo Flights
You aren't alive until you have seen New York City from the sky! See the city that never sleeps from a helicopter is like floating through a fantasy that never ends. If you are on vacation from another state, or if you have been a New Yorker for years, isn't it time you experienced the view of a lifetime? At the same time you can check off the helicopter ride box in your bucket list. Don't forget to bring your camera!
Tour & Photo Flight Offerings
• The NYC Tour departs Lincoln Park airport and flies over MetLife Stadium (home of the Giants and Jets) on its way into NYC. We enter the Hudson River corridor south of the George Washington Bridge and head south along the NJ coastline, providing views of Hoboken, Colgate Clock, downtown Jersey City and Ellis Island. We then loop the Statue of Liberty and fly northbound up the Hudson seeing downtown NYC including Freedom Tower, Battery Park, 9/11 Memorial, Chelsea Piers and the Intrepid before heading back to Lincoln Park.
• The Highlands Tour provides stunning aerial views of the mountains and lakes of the NJ Highlands as well as Montclair University, Great Falls of Paterson, Meadowlands sports complex and Montclair Country Club. Passengers will see the NYC skyline, but the tour does not reach Manhattan.
Flight Training
Garden State Helicopters is a helicopter flight training facility that focuses on quality over quantity, we dedicate our resources to each individual student to create an environment that places emphasis on not only remembering lesson content, but also truly understanding the intricacies of aviation. We are passionate about aviation and would like to share that same love for flight with all of our students. Garden State Helicopters provides flight training ranging from entry level private pilot training, to rotorcraft add-on ratings for fixed wing pilots that are looking to experience helicopters, all the way to an A through Z professional pilot track.
Flight Training Offerings
• Introductory Flight Lessons
• Private Pilot Rating
• Private Pilot Add-On For Fixed Wing Pilots
• Commercial Pilot Rating
• Commercial Pilot Add-On For Fixed Wing Pilots
• Certified Flight Instructor Rating
Our Fleet
Robinson R22 Beta II & R44 Raven II
The Robinson R44's aerodynamic fuselage optimizes airspeed and fuel economy. Hydraulic controls eliminate feedback forces and provide responsive handling. A low tail-rotor tip speed, newly designed muffler and large cambered tail reduce flyover noise.Raven II helicopters are powered by Lycoming's IO-540 fuel injected engine. The IO-540 delivers better altitude performance, increased payload and eliminates the need for carburetor heat. The ideal platform for Photography, Tours and Training.
The Robinson R22 Beta II incorporates a Lycoming O-360 four-cylinder, carburetor-equipped engine fueled with 100L grade aviation gasoline. This 145 hp engine is derated to 131 hp for five minutes at takeoff and 124 hp for continuous operation. A powerful engine, a lightweight steel-tube airframe, and aerodynamic shape gives the R22 a cruise speed of up to 90 kts and an average fuel consumption of only 7-10 gallons per hour. The R22 seats two adults and occupants have panoramic views due to R22′s large windows.
About Garden State Helicopters
Convenient Location We're located roughly thirty-five minutes away from Manhattan!
Ideal Airspace for Training Located on the outskirts of the Class Bravo and at a non-towered field means more time for training and flight.
Non-Towered Field With less traffic and no tower to contend with you can focus on your training.
Most Modern Fleet Our fleet is the newest in the tristate area, ensuring you're flying the freshest aircraft!
Contact Us
Why Lincoln Park Airport
Our local flight school is the premier training resource for pilots in New York and New Jersey, offering flight training, tours, and photo flights. We are located at the Lincoln Park Airport, for your convenience. A short drive from major cities, like New York, we provide in-depth, hands-on training close to home. Our field is non-towered ensuring that you spend less time waiting for traffic and more time in the air!
Garden State Helicopters
425 Beaver Brook Road, Lincoln Park, NJ 07035
Tel: (862) 200 0785
Email: info@GardenStateHelicopters.com
Hours: By Appointment Only
Get In Touch With Us